SERVPRO Has a Sea of Green!
1/9/2021 (Permalink)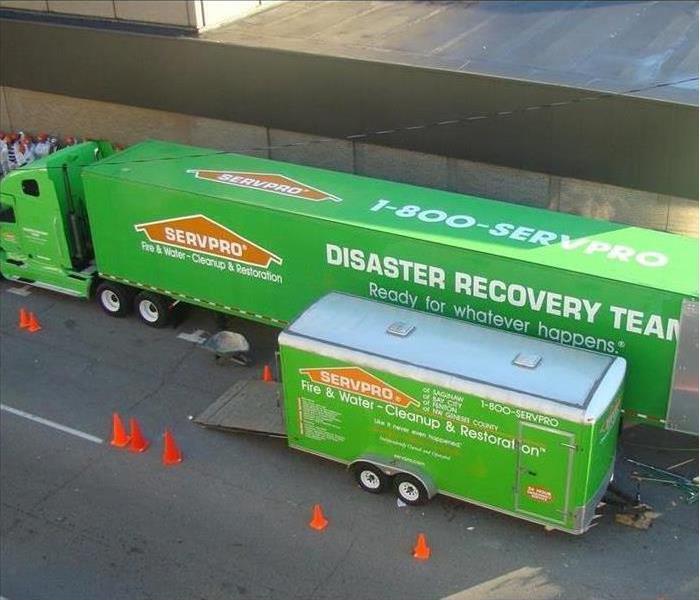 When storm emergencies strike, SERVPRO franchises are the fastest on the scene to help our customers.
SERVPRO has a large loss response team that is here to serve any large loss commercial needs. Our group is full of specialists that are qualified to help during a storm disaster. During a large storm disaster SERVPRO corporate sends out a "sea of green" which is when all the SERVPROS from across the country come together to help during a large storm disaster.
SERVPRO organizes a network of strategically positioned storm teams on standby.
Immediate mobilization
24/7/365
Mobile and local command centers
Pre-negotiated pricing
Corporate oversight and real-time event management
Commercial and residential losses serviced
Waiting lists minimized
Back-end reports for analysis
Uniformed personnel
Background checked required
It's amazing to see all the help that comes together. SERVPRO of NE San Diego is dedicated to helping you in your time of need (760)520-1565